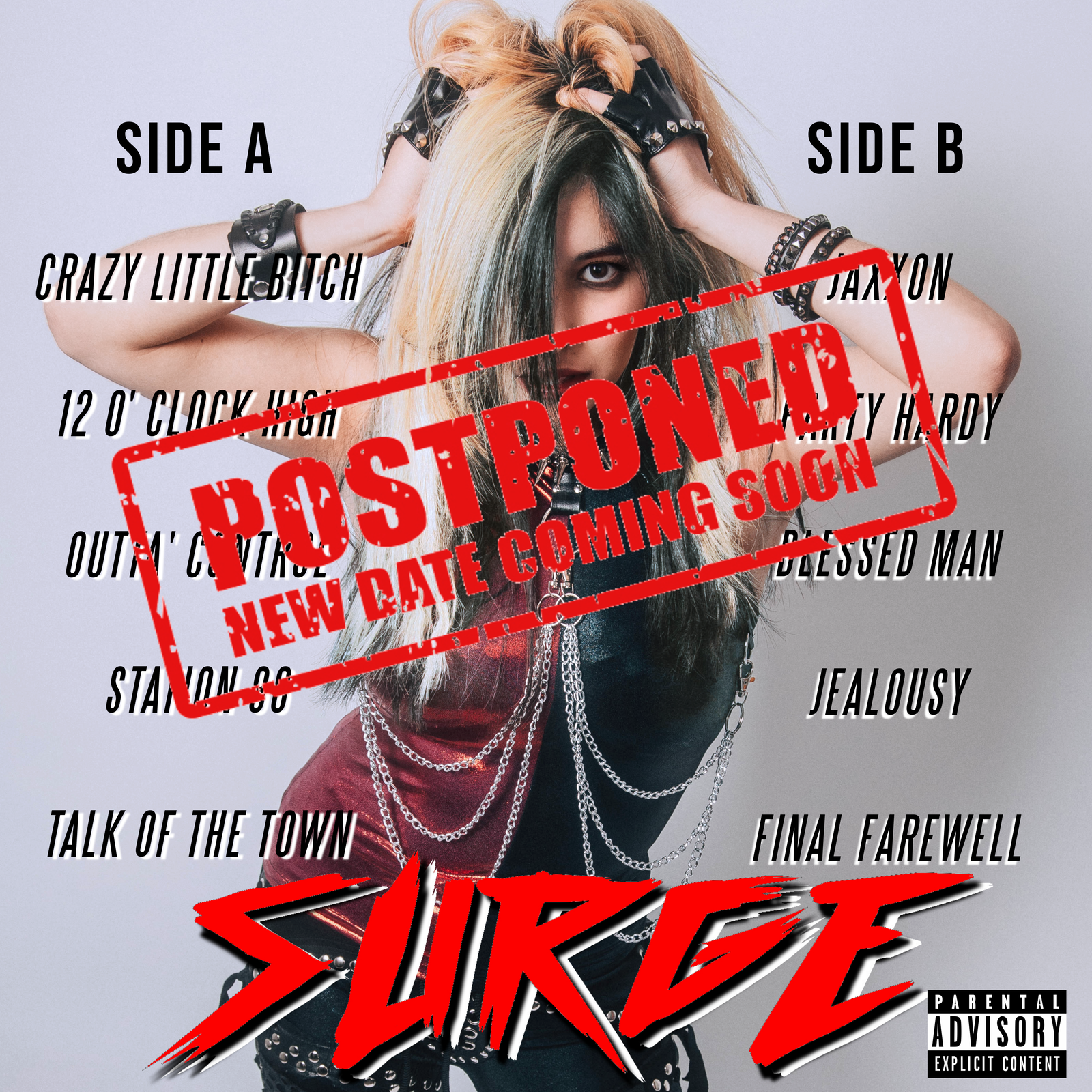 For Immediate Release:
Hey guys, we wanted to reach out ourselves and let everyone who pre-ordered a vinyl album off of our website know that we've had to push back the original June 25 release date. 
We waited as long as we could in hopes of getting at least some of the pre-orders shipped, however, sometimes circumstances are beyond our control, But know that we're working diligently behind the scenes with the manufacturer to get the vinyl albums out to you as soon as possible! 
And to show our appreciation for your patience, everyone that pre-ordered a vinyl album will be receiving a bundle along with the album. The bundle will include a free SURGE t-shirt, cap, and bumper sticker! 
We can't wait to share these songs with you, and we hope the wait won't be that much longer. 
And to all the radio stations that have reached out, we'll be sending our first release "Jaxxon" your way in the coming weeks! - SURGE