YOU READ RIGHT!!!
SURGE will be kicking-off the start of their 2023 tour in Hollywood, CA at the historic Whisky A Go Go on January 19th!!!
A venue that has had the likes of The Doors, Van Halen, The Rolling Stones, Guns n' Roses, Quiet Riot, Motley Crue, Ratt, AC/DC, LA Guns, Faster Pussycat (and the list goes on and on) perform on it's iconic stage! Truly rock n' roll legacy at it's finest!!!
Says guitarist Dan Martini..."We'll be hitting some new out of state markets in 2023, and I couldn't think of a better place to kick off our 2023 tour than at the Whisky fuckin' A Go Go!!! The place just lives and breathes rock n' roll!!!"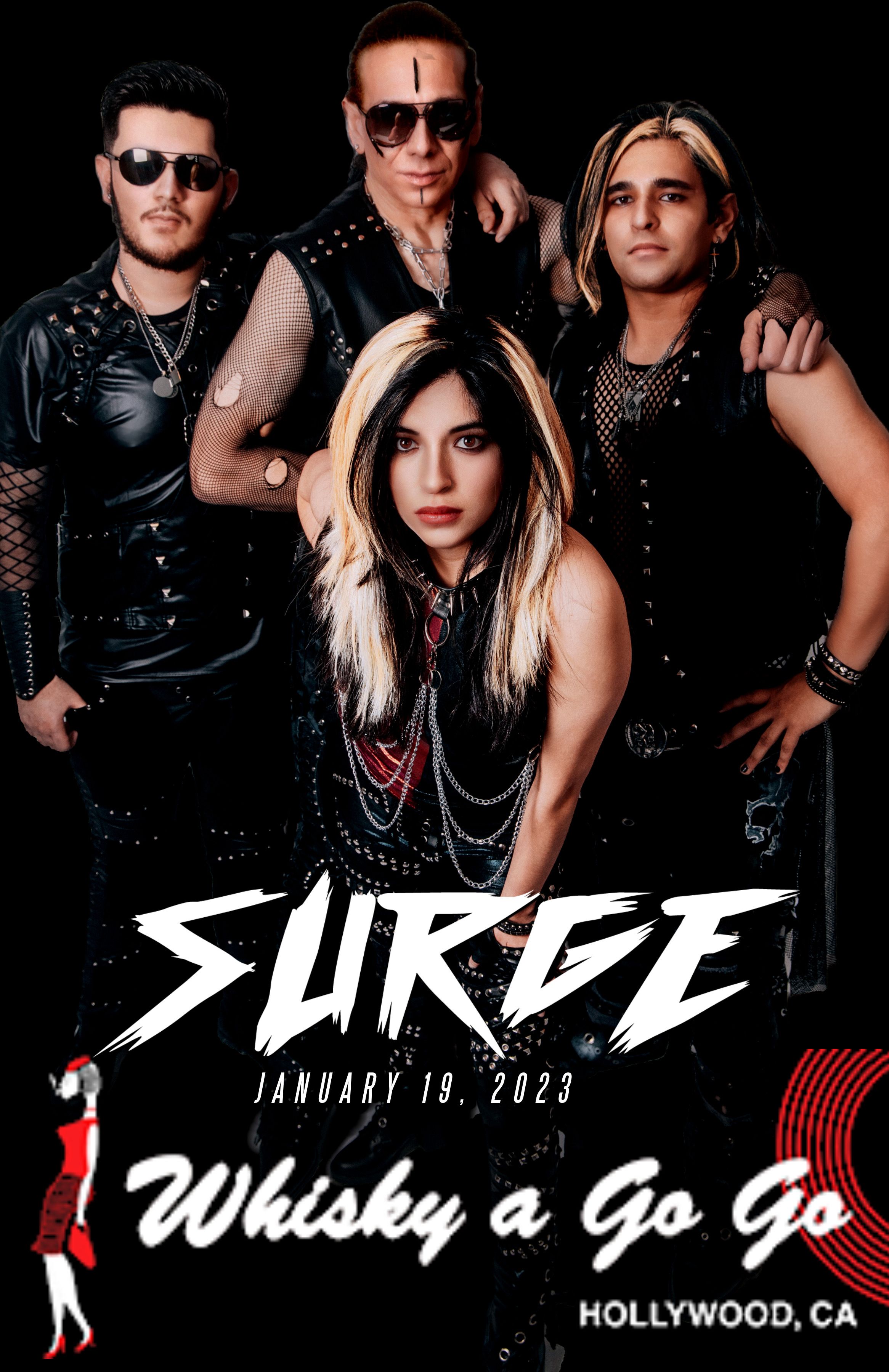 Check the "TOUR" tab often to keep up with the latest SURGE 2023 Tour Dates!!!